Cinderella's Castle and The Haunted Mansion
14
Dec
2010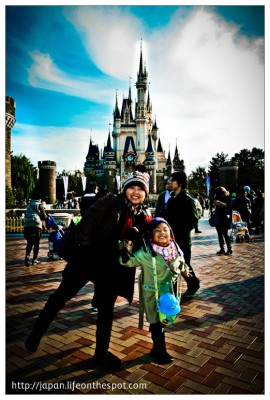 After the Jubilation Parade, we got the chance to have some photos taken in front of Cinderella's Castle in Tokyo Disneyland.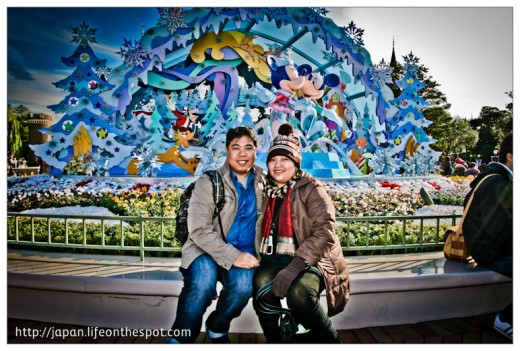 Our Fast Passes for the The Haunted Mansion were up so we were in a hurry to go to Fantasyland. We passed by Snow White's Wishing Well so Mavis and Xiane had to stop to make their wishes. I hurried off to Big Thunder Mountain to get FPs and at 2:30, met in front of The Haunted Mansion.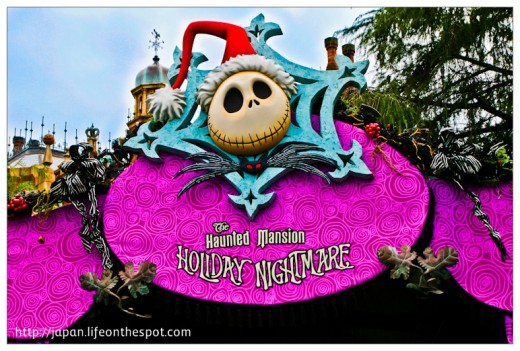 They actually have a Christmas theme for the ride thus it was now titled "Haunted Mansion Holiday Nightmare" in which Jack Skellington, from Tim Burton's The Nightmare Before Christmas, becomes your host to the mansion. We didn't really know what type of ride this was so we were trying to scare each other while going inside. Once inside, you are ushered to a dark chamber and a Japanese-speaking Jack Skellington narrates something that I think should scare you.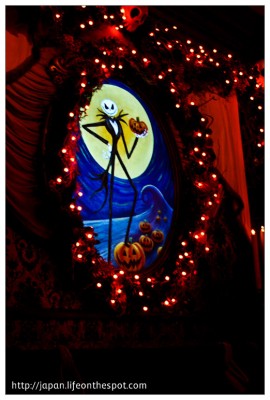 The door leading to the "Doom Buggies" opens where 3 people get to seat together . It turns out that this is a linear ride so we just enjoyed looking at the wonderful effects and animatronics of the ride. We did enjoy this ride a lot as it was a long but filling ride where you can see how meticulous they were in creating the whole thing.  The Séance Room and the Ballroom were memorable as you can see projected ghosts dancing and floating about. At the end of the ride, don't be surprised to find that you've attracted some spectral beings riding along with you on your Doom Buggy! It is easily one of the best linear rides in Disneyland.
Exiting, we found people already sitting on the Parade path waiting for the White Holiday Parade. We wanted to see the parade from the area we saw the Jubilation Parade but saw that the line for Peter Pan's Flight had only a 5 minute wait time so we went in. You get to see the Peter Pan characters doing their stuff and the view of the city from above was good. However, coming out of the Haunted Mansion, it didn't really make an impression on us. Again, Sinbad's Storybook Voyage at DisneySea was much better than this. Sorry if I wasn't able to take photos of the ride but got photos of Wendy after the ride. As you can see, even Wendy was wearing a thermal suit as it was really cold.