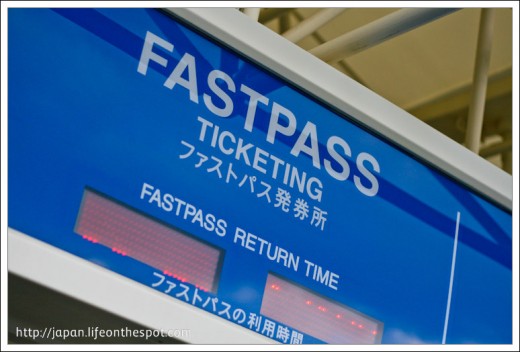 November 18, 2010 (Thursday) – I got us Fast Passes for Space Mountain while Mavis and Xiane proceeded to the parade route in front of Cinderella's Castle. We wanted to watch the Jubilation Parade again. Besides, we were getting hungry so Mavis bought us some burgers and churros while Xiane and I munched on some Honey-flavored popcorn we bought near Pooh's Hunny Hunt. The Jubilation Parade starts at 1:30 PM but the wait of more than an hour was excruciating at all. While waiting for Mavis, Xiane and I got to play word games and I got to take photos of people passing. We got to leisurely eat and enjoyed the weather and the surreal feeling of just being there.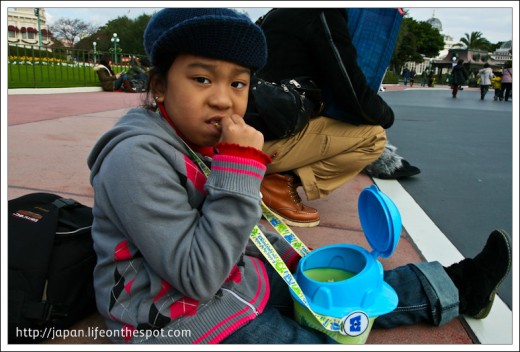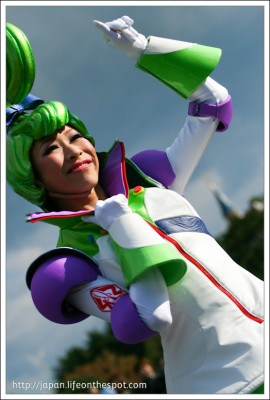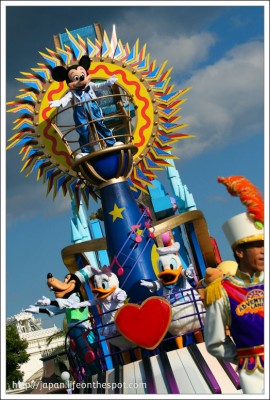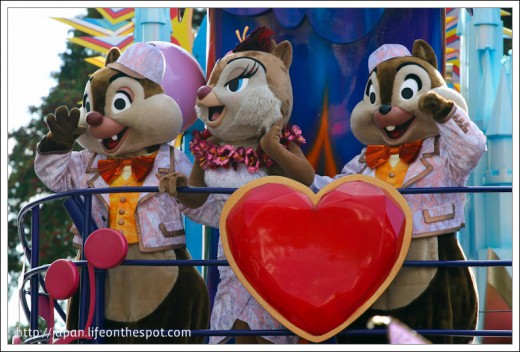 After the parade, we went directly to Space Mountain. We rode this in Hong Kong before but didn't really enjoy it then.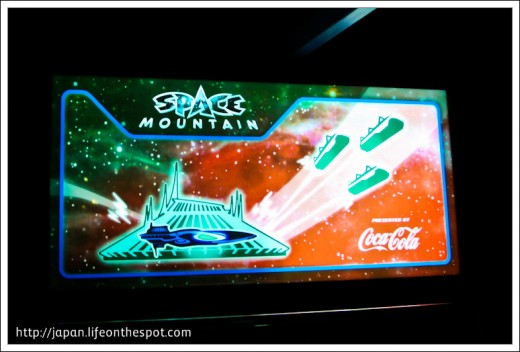 The thing is, when we were at HK Disneyland, Xianelle who was only 4 at that time, asked my sister to accompany her to ride Space Mountain. Passing the height requirement, they went in and after 10 minutes, Mavis and I followed. We thought that since the height requirement was good for kids who just turned 4, Space Mountain would be a kiddy ride. By the time Mavis and I abruptly took our first corner turn, we immediately got worried on how Xiane and my sister fared with their ride and kept thinking that Xiane would have been crying the time. Getting off, we straight away looked for them to see that they were ok. My sister was telling us that she was holding Xiane's hand and was thinking we would be angry at her for letting Xiane ride Space Mountain. Turns out that Xiane enjoyed the ride and was never scared, or that is what she wanted us to believe. This time Xiane and I were sure to enjoy the ride more and kept teasing that Mavis can opt out by taking one of the several Escape Pods (exits) available for those who chicken out. Mavis did survive but swore not to ride Space Mountain again… at least for the day. Xiane and I did get ourselves another set of Fast Passes though.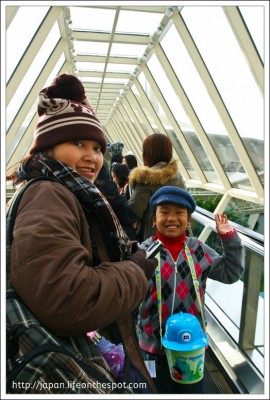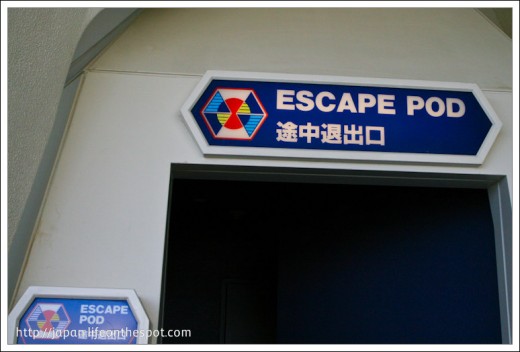 Mavis and Xiane tried some more Disney Caps going to ToonTown. Xianelle kept insisting we go there so we did. ToonTown was for the little ones and we got to see Mickey's House, Minnie's house, Chip and Dale's Tree House and more. There was a long line to enter Mickey's House but got in Minnie's and Chip and Dale's.