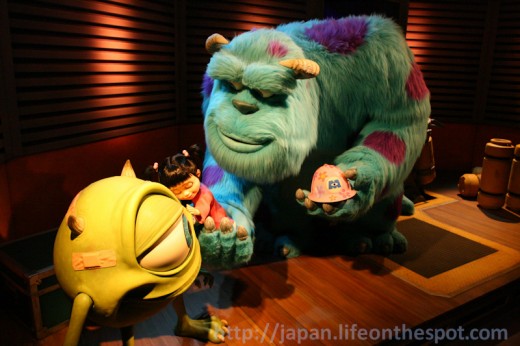 After watching "One Man's Dream II –The Magic Lives On", I hurried off to get Fast Passes to "The Haunted Mansion" while Mavis and Xiane took a restroom break and agreed to meet in front of Monsters, Inc. Ride and Go Seek as our FPs were almost up. Monsters, Inc. Ride and Go Seekwas much […]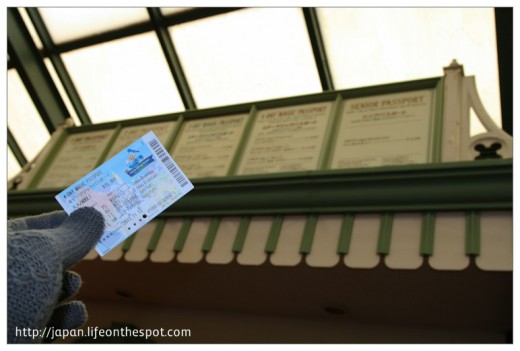 November 23, 2010 (Tuesday) – We got up early to go Tokyo Disneyland today. After having breakfast with food we bought in our nearby Sunkus, we were out our apartment at 7:20 AM. We experienced the "real" feel of Tokyo Metro and the morning Rush hour today as the trip from Akihabara to Hacchobori Station was really crowded. The trip from Hacchobori to Maihama was good as Xiane even got a seat.
We arrived in Maihama at 8:06 AM and stopped by the large suitcase shaped "Bon Voyage" shop where they were selling loads of Disney items. Mavis wanted to buy a cap for her the other day but didn't see one she really wanted so she tried looking for one here. Disneyland was to open at 9 but the shop already had loads of people buying stuff! You have pouches for your tickets, hats, caps, toys, buckets, cookies, and your 1900Yen China-made kids' Tiarra! While Mavis was able to buy what she wanted, Xiane got to try some of the hats that all Japanese ladies must have while in Disneyland.